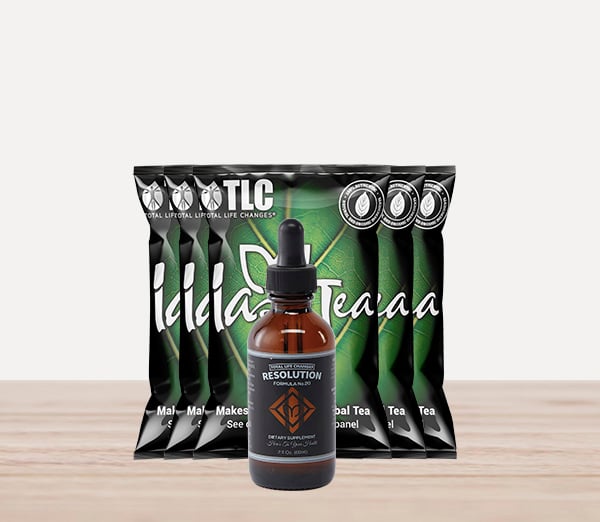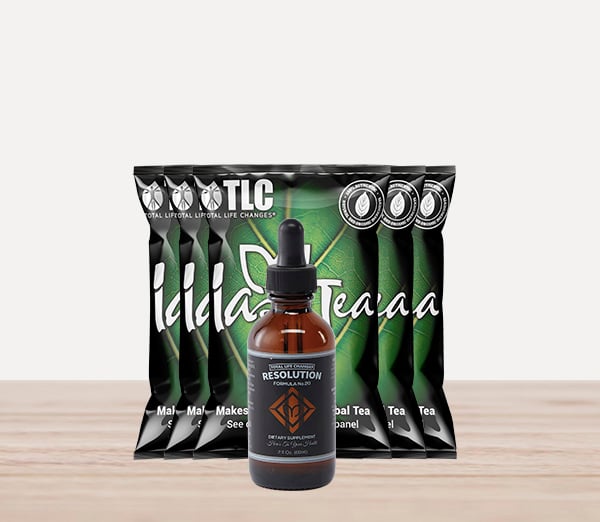 Control Kit
$109.00
Contents include: (1) Resolution & (5) Original Iaso® Tea
Take charge of your weight loss goals with this powerful combination of Resolution Drops while gentling cleansing your intestines. Take control of your goals, your life, and your commitment to a healthier lifestyle.
Iaso® Resolution Drops is designed for individuals who want to lose weight quickly and safely, with little to no change to their daily routine. When used together with our suggested 1200-calorie-per-day diet, our formula supports speedy weight loss and reduces the likelihood of return weight gain.
One bottle of provides two fluid ounces | 60ml of Iaso® Resolution Drops.
The #1 detox tea and top-five direct selling product in the world
Iaso® Tea is a unique, all-natural blend of herbs. This daily cleansing tea is designed to flush harmful toxins from the upper and lower intestines.
Our formula provides a unique blend of nine herbs: Holy Thistle, Persimmon Leaves, Papaya, Blessed Thistle, Malva Leaves, Marsh Mallow, Myrrh, Chamomile, and Ginger.
One pouch provides approximately one week's supply of Iaso Tea